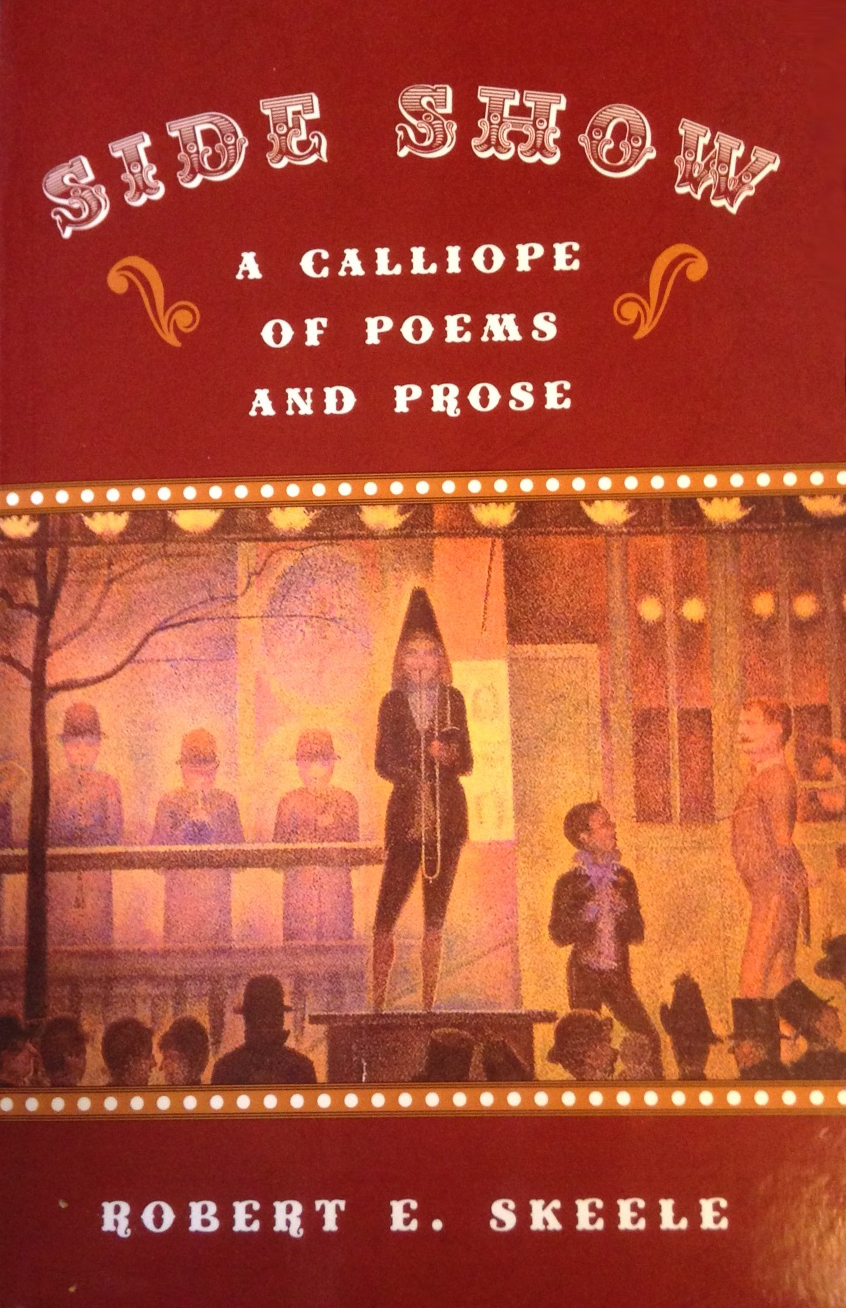 Description
---
Like the other books, Side Show is written to share with you, the reader, my take on the world around me and, as importantly, to leave a paper trail for my children and grandchildren, a paper trail I never had.
I know next to nothing about my biological father and his parents and not that much more about my mother's heritage. Now that I am older, I miss the story of the value and meaning their era held for them. Have I survived without my parents' story? Of course. Can my children and theirs survive if they never read a word of what I have written? To be sure. But I am not talking just about surviving. I am talking about thriving, about finding qualities in yourself and the world that bring excitement and joy and promise to every moment for you and those your lives touch. In this sense everything we learn from others, including our parents, is invaluable, and helps to move us beyond the ordinary.
Side Show is based on the title of the first poem in the book. I wanted to begin the book with another poem entitled Victoria's Secret but that would have been much too misleading. Only later, quite by accident, did I discover the wonderful painting, The Side Show, which now appears on the front cover.
Because the side show at the circus features all sorts of freaky specimens from bearded ladies to elephantine men, I was not certain that I had selected the best title but I soon realized that Side Show did convey something about how poetry is viewed. Only poets see poetry as the main event. All the rest of us see poetry as a peripheral activity, not part of the big tent, but as an interpretation of what goes on there in the three rings. Sometimes a poet can help us see when we are on a high wire and in danger of falling or when we are not in sync with the swinging trapeze and the outstretched arms or when we are failing to keep beat with pounding hoofbeats of the bare backed horses or when we are acting the fool as with other clowns we tumble out of an undersized car At other times the poet may help us to laugh at ourselves as we laughed at the clowns or may put our endeavors, however serious, in a context beyond the big tent. Frequently a poet is doing nothing more than reminding us that the price we paid for 'the biggest show on earth' was well worth it.
Whether this little book Side Show achieves any of the objectives above, I cannot judge. All I know is that I had to write what I wrote. Could it have been better said? No doubt. Could there have been more variety of subject matter? To be sure. Will I keep trying to improve? Probably not. Side Show marks the end of the cycle of four books of poems and prose. At 85 years of age I feel I am running out of time and I have yet to complete two other writing projects which utilize poetry but most of it not my own.