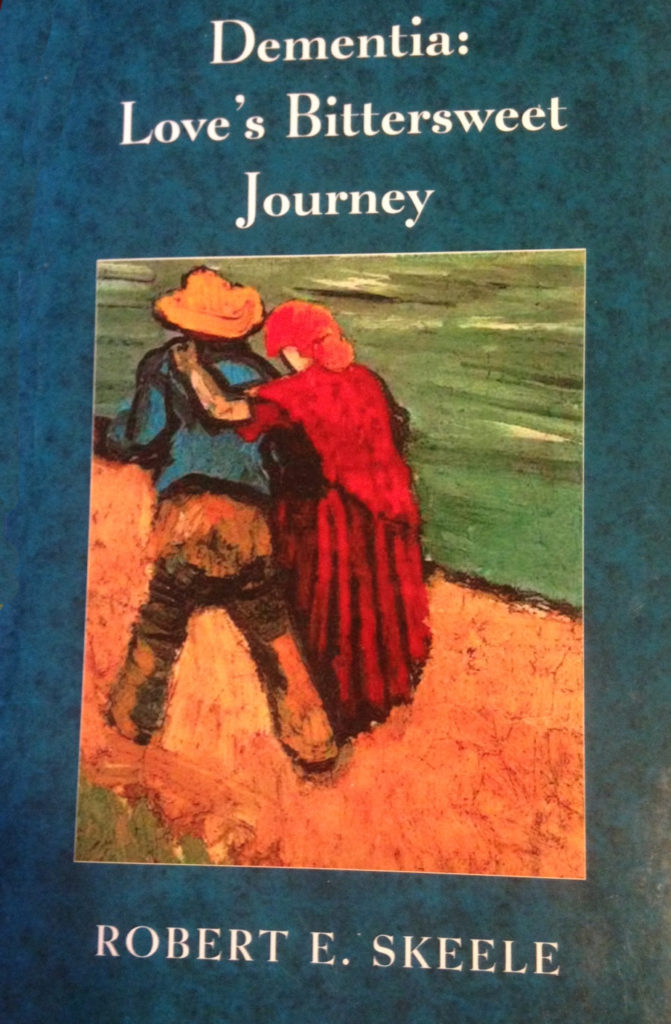 Description
---
The words in this book were forged in the fire of caregiving. Some- times the fire was red hot, other times the red coals were banked to an even heat. Often, the coals, worn gray, offered only small warmth. Whatever the level of heat, I wrote about our journey as things were happening, trying to capture the moment, trying to get me and now you, the reader, to feel something of the pain and joy of caring for someone you love whose memory is slipping away, and with it the close companionship of six decades.
The journey described in this book is not an easy, level walk into the sunset. It is more of a circling, downward spiral, repetitive each time around, but with slight, worrisome differences confirm- ing dementia's progressive nature. It never gets better. There were, however, in our spiraling journey together, many beautiful, sweet times that offset the bitterness of it, meaningful memories which served to numb the pain, at least for a little while.
To get a better grasp of what is going on, it helps to have a full picture of our journey, not just the last few years. For this reason, I consider what I have written in Dementia: Love's Bittersweet Journey as a complement to my previous book, Love Is Like That, which describes all 61 years of our married life. While each book stands alone, the two books belong together. I have used the same picture (Van Gogh's Two Lovers) on the cover of both books to underscore their connection.
Most of us have read the figures. As many as six million people in this country are currently suffering from Alzheimer's disease or some other form of dementia. The number of people with memory loss issues is expected to reach 16 million by the middle of the century. The need to understand dementia in all its devastating configurations has never been greater. Dementia: Love's Bittersweet Journey is one step in that direction.
There's much to be learned from following my journey with Joan but it is not an instruction manual. For specific guidance, one of the most practical books available is The 36-Hour Day by Mace and Rabins. Another helpful book is Alzheimer's 911 by Frena Gray-Davidson. To gain understanding of dementia through the novel, none offers more insight than Still Alice by Lisa Genova.
Being a caregiver is both perilous and a privilege. It's a privilege because you have the opportunity to express your love and con- cern for your beloved in a multitude of practical ways right through to the end. It's perilous because you may become a victim of that love, putting your own health in jeopardy. My first warning of such a possibility was from a visiting nurse who told me, after visiting Joan, that I was in for a long haul. It was going to be arduous and demanding. In too many cases, she pointed out, the caregiver, vow- ing to carry on, has succumbed before the one being care for.
Blind as I was to my own limits, I wouldn't, I couldn't, believe her. As a result, I put Joan's life in danger, too tired late one night to care what happened to her. Love of the beloved, I realized finally, doesn't mean you have to do it all; that, in fact, others are quite capable of caring for your loved one with great skill and tenderness. The last lines of the poem Compassion's Threat come to mind..."What's the point, we ask, if in pursuit we lose our own way?/ Can it be that within compassion there lurk the seeds of our own destruction?/ Unless in reaching out we reach in, a compassion toward self,/ Love thy neighbor, left to linger over compassion's red coals, soon dries up, putting life in peril./ Only with its counterpart, Love thy neighbor as thyself, is compassion seen whole, love made holy."