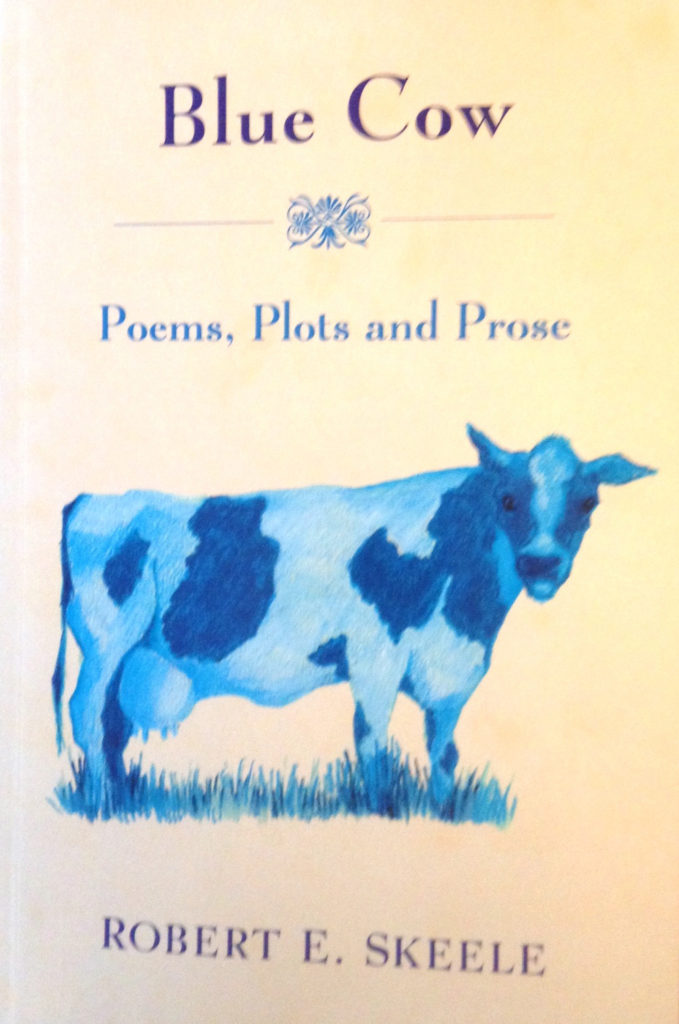 Description
---
After my wife, Joan, and I published our second book, Whistling, I just kept on writing and before I knew it, I had accumulated , much to my amazement, enough material for a third book which eventually became Blue Cow. Originally I was going to follow the theme and entitle it Whispering but I never came up with a suitable poem with that name. I did write a poem entitled Pssst! but it is addressed more to bakers than to the general reader although you will find it within these pages. I settled on Blue Cow which is the title of the lead poem. It is named after my favorite car wash located on Highway 20 between LaConner and Anacortes.
Like the other two books, Blue Cow is an effort to provide a paper trail, the kind I never had, that will give our children some sense of what our lives were like, what we were like as seen through poems and prose. Beneath the effort to leave a trail is another: to share with others my take on reality in the hope of getting a response. If something I wrote in Blue Cow elicits a reaction of any kind, laughter, sadness, anger or a nod of the head, I am bound to be satisfied, even more so when the reaction leads to further conversation or exploration of an idea or value dearly held. Writing has its rewards. Hearing back from readers, having ongoing conversations about this pet or that story, is one of them. It keeps me alive and thankful to be part of a thinking and creative community however far-flung.
After a morning of making bread at the Bridgeside Bakery in Mount Vernon, twenty years ago now, I still remember the immense satisfaction I derived from seeing eighty loaves of bread, loaves which I personally mixed, needed, shaped and baked to a golden brown, lined up before me on the chrome cooling racks. Of course, the bread has to taste good for the baker to be proud. It is the same with poetry. It has to taste good with just the right amount of sugar and salt, and a flavor and texture that calls you back for a second bite or a second serving to savor later.
Are the loaves of poetry and prose fresh out of the oven and cooling on the racks at the Blue Cow Bakery going to make the baker proud? I hope so. You, the readers, are herewith invited to partake, to break off a piece of bread for yourselves and in the process of munching it, to think with me about what constitutes a good poem or a good story for that matter.
I am mindful how easily things can go wrong. I recall one morning at the bakery when one batch of loaves I had so very carefully baked looked good, so brown and round, cooling on the racks. It turned out, they were not good at all. I had mistakenly substituted salt for sugar.